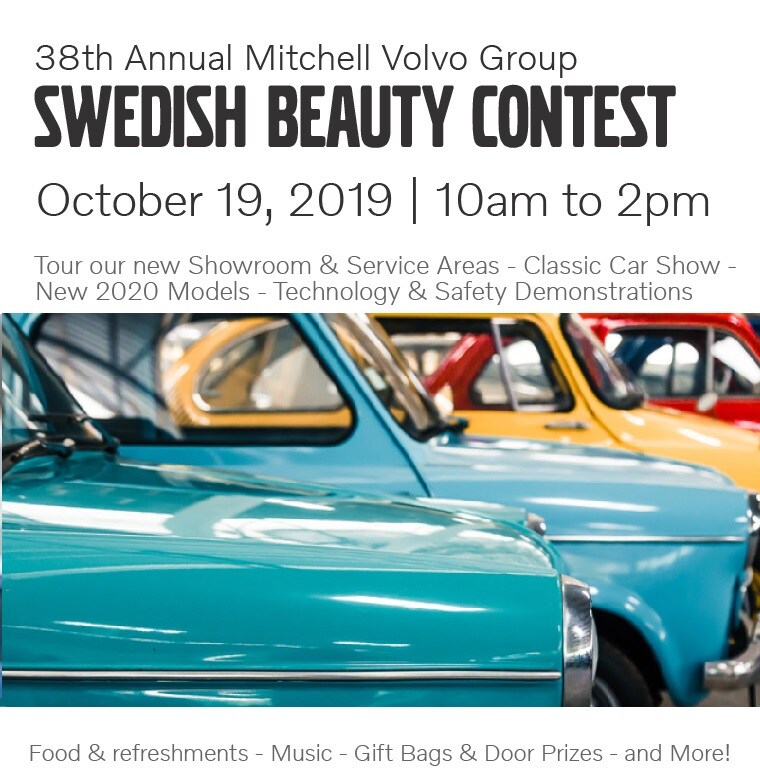 Walkommen, all our Swedish car enthusiasts and appreciators!
Join us for an entire day celebrating the decades of Swedish automotive engineering. Classic and modern Volvo and Saab models, giveaways, new 2020 vehicle demonstrations, food, music and more!
During this year's event, be among the first to tour the newly upgraded sales and service facilities before our "grand re-opening" even takes place!
RSVP Here: