Service By Volvo
Everything you need to make
life less complicated.
Service built around you
We promise the best maintenance and service for your Volvo. Personal, professional, and efficient.
Peace of mind for you and your car
When you have your car serviced at an authorized Volvo dealer, we make a pledge to you. Volvo promises to simplify your life with an outstanding combination of quality, reassurance and expertise.
Tow for Life

We've got you covered. Even after your warranty has expired, your vehicle is still eligible for Tow for Life. With no cost, we will arrange to have your car towed to the nearest authorized Volvo retailer within a 25-mile radius.

Lifetime Parts & Labor

This warranty will be covered at any authorized Volvo dealer in the U.S. during any service or maintenance visit.* So you pay only once, knowing your Volvo is always up to our highest standards.

Complimentary Diagnostics

We'll connect your Volvo to our computerized diagnostics system, perform a preliminary diagnosis - and provide a written estimate of what's needed - at no charge and without any outside commitments.

Transportation

If you need to leave your Volvo with us for service, we'll get you where you need to go by providing an alternative transportation so you can live life uninterrupted.
Making life less complicated
Our Certified Collision Facilities ensure every repair is made to bring your Volvo back to factory standards. Because collisions are stressful enough, we've got you covered.
We'll make sure your Volvo continues to perform like a Volvo with regularly scheduled maintenance by your authorized dealer.
Every Volvo Genuine Part is crafted to ensure you spend more time driving your car and less time servicing it.
Browse our wide range of protection plans, all designed to give you added peace of mind – and help you get the most out of your Volvo experience.
*Excludes consumable parts due to normal wear. See dealer for details. Non-transferable.
**New software required as part of a repair or accessory installation is not included.

Is Your Volvo Vehicle in need of a Check-Up?
Mitchell Volvo Cars of Simsbury, Serving Simsbury, West Hartford, Hartford CT and Farmington CT, Will Get it Running Like New Again
As hard as we may try to avoid it, there's just no accounting for what human error and Mother Nature will throw your way when you're on the road. Lucky for West Hartford CT Volvo drivers and beyond, your Volvo sedan, SUV, or wagon, the Volvo service and repair team at Mitchell Volvo Cars of Simsbury is here to the rescue. 
The experts in our auto service department know your specific Volvo model like no one else could, ensuring your vehicle continues to exceed your expectations. That includes the use of exclusive factory-warrantied Volvo genuine parts, and work completed by certified and veteran Volvo technicians -- with over 100 years of combined experience working on this exceptional Swedish brand! 
Stop by for an oil change, tune up or other Volvo service today!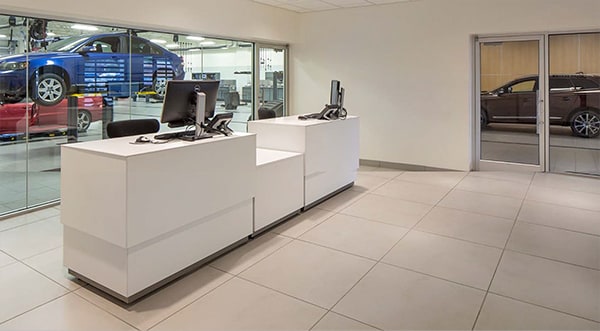 Regardless of whether you hail from Simsbury or one of the surrounding areas we proudly serve such as West Hartford, Hartford CT and Farmington CT, getting in touch with our service department is easy. 
Just use our quick online appointment scheduling tool, let us know what your issue is and we'll take it from there. After all, keeping your car healthy and driving is what we live for here at Mitchell Volvo Cars of Simsbury.

Full Volvo Service Center in West Hartford
To keep you Volvo running longer and safely, it's important not to put off maintenance when the time comes.  From basic yearly work to larger issues you can rely on the Service Center here at Mitchell Volvo to get the job done right.  We offer a large team of certified technicians that know just what your vehicle needs to run its best. We want you to drive with confidence, and when everything from the inside out is working the way it should, you can rest assured that your Volvo is going to get you where you need to go every time you start the engine. /p>
Services We Offer Near Farmington, CT
While some put off service, we highly encourage scheduling an appointment as soon as recommended, or when a light comes on.  Putting off maintenance can cause further, and more costly damage down the road which can shorten the life of your Volvo.
Here is a list of some of the most common services we perform that should not be neglected.
Oil Changes
Brakes and Hoses
Battery Replacement
Fluid Top-Offs
Tire Rotations/Alignments
Tire Replacements
Inspections
Detailing
And much more
If you are unsure what your vehicle needs, you can easily make an appointment and we will give your vehicle a full look-over to see what may be causing the issue.
Specials
While we understand vehicle maintenance can be costly, we are always running service specials to help you save more.
Our specials are always changing, so we encourage you to look online to see if any apply to you, or if there are any current specials you would like to take advantage of!
Volvo Valet Service
Here at Mitchell Volvo we stand apart from other services centers in the Hartford CT area.  With Volvo Valet, you can effortlessly schedule your service appointment online, have your vehicle picked up, be given a loaner vehicle and get updates while your Volvo is in the shop.
Getting your vehicle serviced can be stressful, and not knowing what the problem might or when you're going to get your vehicle back is frustrating, but with Volvo Valet, we keep you in the loop from start to finish.  We even provide you with pictures while we work on your vehicle.
If there are further issues we discover, we will promptly let you know and give you an accurate estimate of how much it will cost.
Parts Center
Need new brakes or transmission? Our large part inventory has OEM parts that are specifically engineered to work with your specific model, just as your old part did off the assembly line.
We always recommend OEM parts because they are built to last longer and ensure your vehicle runs more efficiently than non-OEM parts that might come from a third-party dealership.
You can order parts online, and if you don't see what you need, give us a call, and we will make sure it's ordered in a timely manner.
Schedule Service Today
For service that makes your driving experience better, choose Mitchell Volvo! We put you first and make sure that you are back on the road in no time.  We have what you need, at prices you can get behind.
Give us a call or schedule online.  We make sure you can get your vehicle in at a time that works around your schedule. No matter how big or small the service you are in need of is, we can get it done right the first time, saving you money in the long run.  Schedule today and get your Volvo running like new.