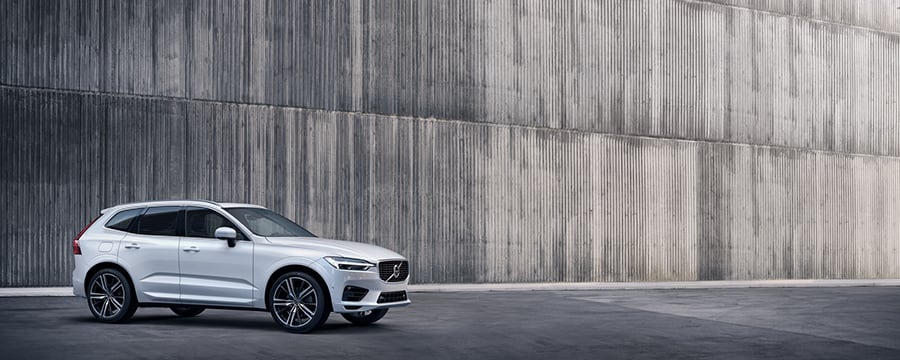 Volvo XC60 Comparison


Comparing the 2018 Volvo XC60 To Top Competitors
When it comes to SUVs, you want to make sure you can choose one that has all of the features and capabilities that your family will need, and our team at Mitchell Volvo Cars of Simsbury will make sure that happens. We will take all of the time to answer your questions and compare our new Volvo models to some of the top competitors, including the Audi Q5 and BMW X3.
Volvo XC60 Vs Audi Q5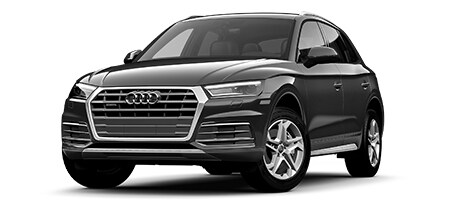 As two models that come standard with impressive all-wheel drive (AWD) systems, these are both models that provide capabilities any driver would love to have. While AWD is important, it isn't the only factor of performance. The XC60 comes with your choice of three engines, including one that is a hybrid; the Audi Q5 doesn't provide you with different engine options, it only comes with the one that is standard across all trims. While the one Audi engine does have two more horsepower than the Volvo T5 engine, all other engine options for the XC60 are more powerful than the Audi Q5.
If knowing everyone inside your vehicle is as safe as they can be makes you confident, then you should be leaning more towards the Volvo XC60. It has a standard Whiplash Protection System (WHIPS), while the Audi Q5 doesn't have a comparable system. The XC60 also has a system that will help detect if you get distracted or start to get drowsy, alerting you to help you regain focus or remind you to take a break: another feature that the Audi does not have.
Volvo XC60 Vs BMW X3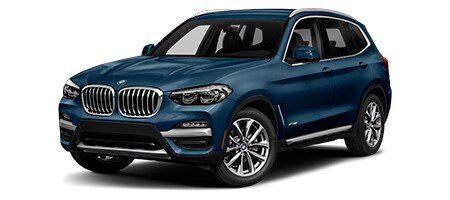 Another big name in the SUV category, the BMW X3 is trusted among many to provide an exciting drive, but is that acclaim warranted over the Volvo XC60? If we are looking at numbers, the XC60 has more horsepower throughout its entire range of trims and engines. Even the 2018 X3 M40i - the most upgraded option of the X3 - doesn't offer as much power as the most upgraded XC60 - the T8 eAWD Plug-in Hybrid- which is also a hybrid to help you get the best efficiency for your drive.
The BMW X3 has all-wheel drive as a feature, but does not come standard on every trim that is available, making it miss out on some much-needed traction in harsh conditions. This can make driving more dangerous, and when your whole family is in a vehicle, you will want to be sure that everything is being done to keep them safe.
2018 Volvo XC60 vs. 2018 Acura RDX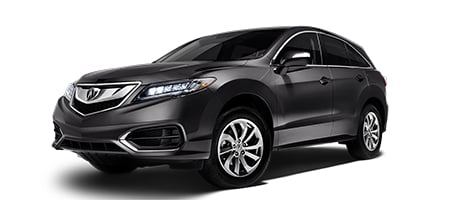 Standard all-wheel drive, one of many luxury features that makes the 2018 Volvo XC60 legendary by design, separates this model from its Acura RDX counterpart. This all-wheel drive system is just an available feature for the Acura model, meaning seasonal driving may come with less traction and general stability. This new Volvo model excels over its Acura competition in other safety categories as well, named an IIHS Top Safety Pick for the midsize luxury SUV award segment. Active safety features that the base RDX model doesn't feature include automatic hazard warning lights, autonomous braking, a driver-attention alert system, lane-keeping assist, traffic-sign recognition and more.
Recognized as a US News Best SUVs for Families: Finalist, an award nomination that the 2018 Acura RDX didn't receive, the 2018 Volvo XC60 offers impressive versatility and value for your carpool commitments and large party travel. The 21 miles per gallon city fuel economy estimates, topping the 20 miles per gallon city for the RDX, mitigates gas station trips for around town visits. This new Volvo model also features greater cargo space with the seats down (63.3 cubic feet), greater max fuel capacity, and standard convenience and tech features that the base RDX can't offer (Apple CarPlay and Android Auto integration with Sensus Connect, remote engine start).
Visit Our Team To Learn More
We want to see you always feeling confident while you are behind the wheel, and the Volvo XC60 is the SUV that can make that happen. Offering more than other top choices in its class, you can be sure that you have made the right choice when you are driving off our lot in a new Volvo model. Before you make that final decision, be sure to get on a test drive to get a true feeling of what the XC60 can offer!
We look forward to seeing you soon so that we can help you find your next vehicle!